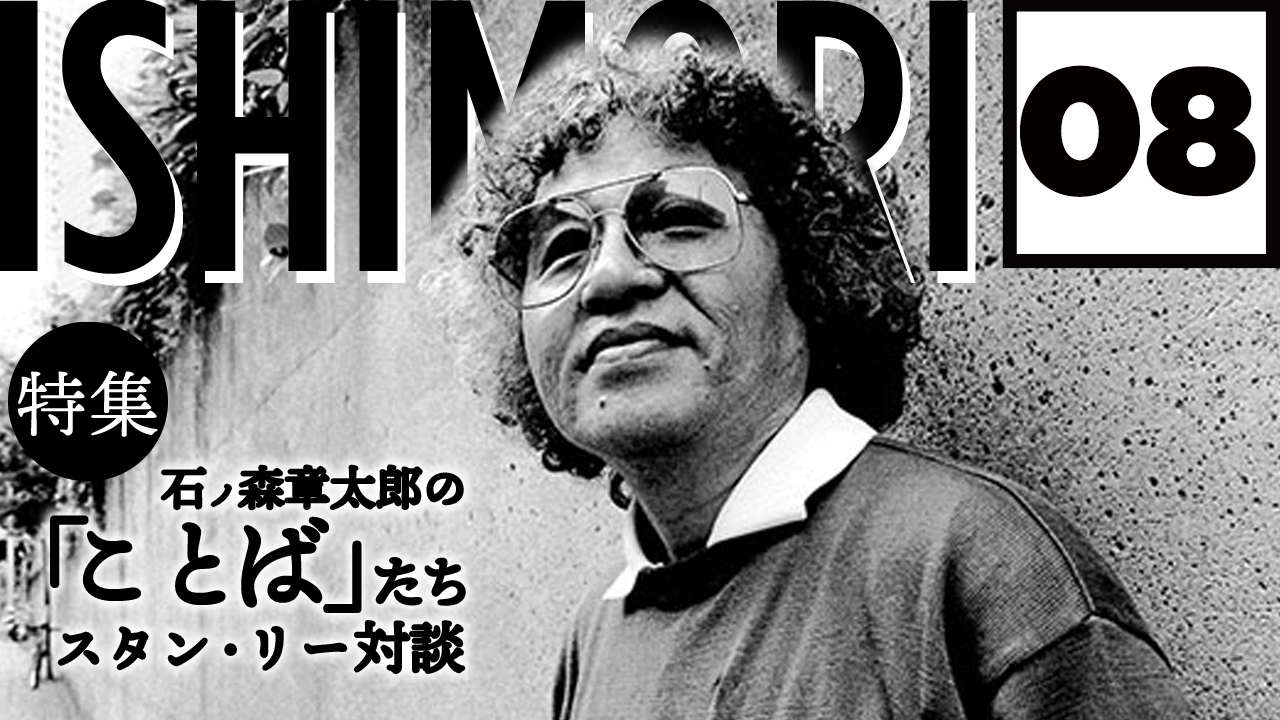 January 29, 2020

The web magazine "ISHIMORI MAGAZINE" vol.8 has been delivered!

WEB magazine `` ISHIMORI MAGAZINE '' vol.08 has been delivered!

The special feature of ISHIMORI MAGAZINE to be distributed at the beginning of 2020 is [Shintaro Ishinomori's "Words"]. What do you think of those who live now from the words that Ishinomori left?

The main contents are as follows.

★ Special feature: "Words" of Shotaro Ishinomori
I will introduce the words I want to convey from the texts Ishinomori himself told in her book.
I hope everyone who lives in the modern world will feel something.

★ Special interview
"Stan Lee vs. Shotaro Ishimori Japan-US Comic Culture"
A reprint of the interview with Stan Lee in 1978 was also reprinted and posted in full text.
Please take a look at this page to learn more about the manga themes between artists, such as the differences between the manga world in the US and Japan and how to make works.

★ Ishimori Pro New Year's card gallery
In addition to this year's Ishimori professional New Year's card, we introduce retroactively some New Year's card designs from the 1970s and 1980s to recent years.

★ The 20th anniversary of the opening! Shotaro Ishinomori Hometown Memorial Hall
The Shotaro Ishinomori Hometown Memorial Hall in Tome City, Miyagi Prefecture, celebrating its 20th anniversary since its opening on July 20, 2020.
In addition to photos and tickets at the time of the museum's opening, posters for past special exhibitions related to Ishinomori works, and videos of interviews with former director Yoshiyuki Kumagai.

★「サイボーグ009」のリデザイン紹介
「サイボーグ009」が様々なクリエーターの方達とコラボし、新しい姿で登場しています。
今回、その中の一例として童画家の徳治昭さん、イラストレーターあいじぇさんへのリデザインについてのインタビューを掲載しています。

★ ISHInoMORI DNA "Genma Taisen Rebirth" Screenplay: Kazuichi July × Cartoonist: Masato Hayase (Ishimori Pro)
"Genma Taisen Rebirth" was completed in December 2019. An interview with Mr. Kazuichi July, who was in charge of the script, and the secret story of production by Masato Hayase, who wrote the manga!

★ Introducing Ishimori's YouTube channel
In commemoration of Shotaro Ishinomori's birthday on January 25, the currently open YouTube [official] Ishimori Pro has been renewed.
In addition, we will introduce a new channel, [Official] Ishinomori Manga TV, which distributes videos that allow you to enjoy Ishinomori's works from various perspectives.

Please take a look.