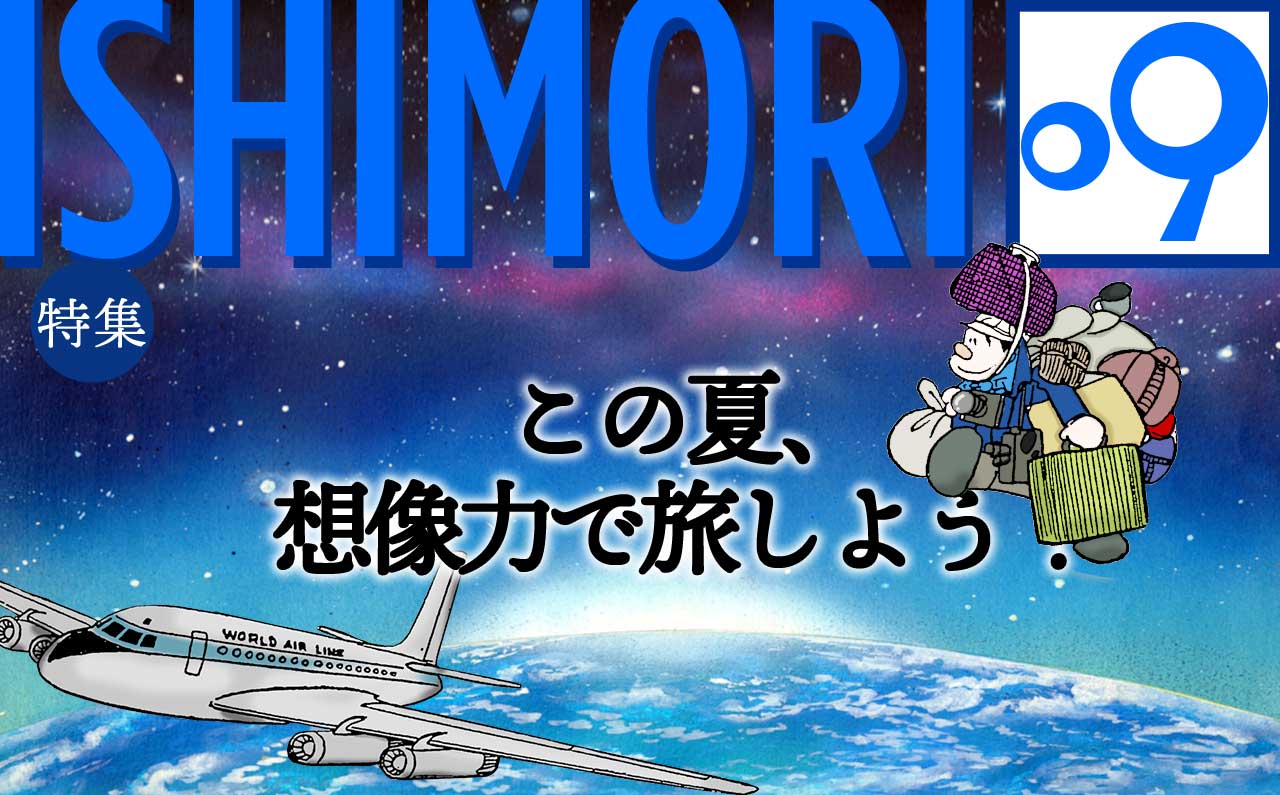 July 28, 2020

WEB magazine "ISHIMORI MAGAZINE" 09 has been released!

Ishimori Pro official WEB magazine "ISHIMORI MAGAZINE" 09 has been released.

This special feature is "Let's travel with imagination this summer."
This section introduces the countries and regions that appear in Ishinomori's works by dividing each country in the world into areas.
With the "imagination" given to human beings, we deliver with the desire to "travel the world".

Other posted contents are

*サイボーグ009画集コンプリート版 発売!
サイボーグ009連載開始55周年を記念して、復刊ドットコムから『サイボーグ009』の画集が特別出版されています。

*Seibu Shibuya store event Cyborg 009 ART JAM 2020 will be held!
In commemoration of the 55th anniversary of the Cyborg 009 serialization, we are introducing "Cyborg 009 ART JAM 2020" held at Seibu Shibuya store from Tuesday, July 28th.

*The latest information on the Ishinomori Manga Museum and Shotaro Ishinomori Hometown Memorial

Ishinomori Manga Museum
In March of this year, commonly known as "Manga Road" "Temporary Rider Black" A new bronze statue of "Joe Shimamura (Cyborg 009)" has been added.
We introduce "mangattan DIGITAL" which you can read the comics serialized in Ishinomaki's comics & reconstruction information magazine "mangattan" published by Mangakan for free.

Shotaro Ishinomori Hometown Memorial Hall
As a special project for the 20th anniversary of the opening of the museum, a hero character design exhibition created by Shotaro Ishinomori will be held from Saturday, July 18th.

*Ishinomori works are included in the selection of contemporary manga!
Shotaro Ishinomori's work has been reprinted in "Contemporary Manga Selection," which has been published as a project to commemorate the 80th anniversary of the founding of Chikuma Shobo.

*ISHInoMORI DNA Ishinomori Mangakan Hitoshi Kimura
This time, we interviewed Hitoshi Kimura of Ishinomori Mangakan.

Please take a look!