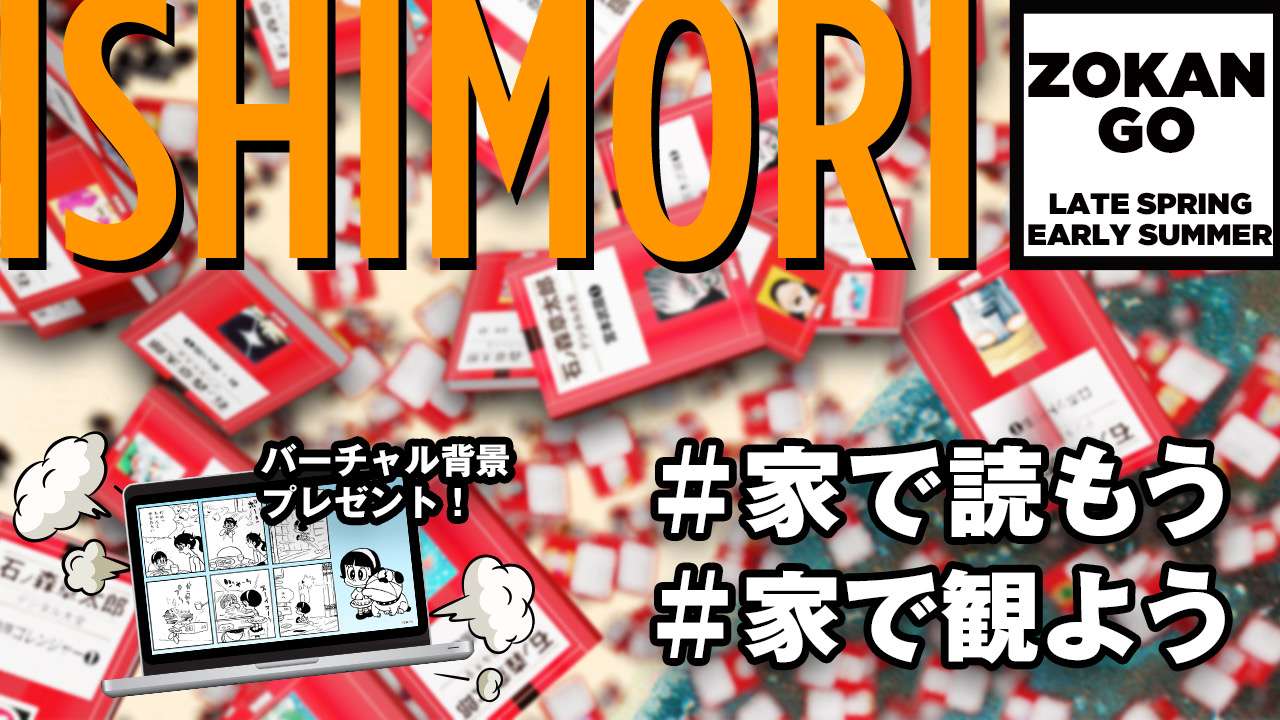 May 1, 2020

WEB magazine "ISHIMORI MAGAZINE" special edition has been delivered!

Web magazine "ISHIMORI MAGAZINE" has beenadded!

This time, in order to prevent the spread of coronavirus infection, we are forced to refrain from going out, and we introduce items that you can enjoy Isonomori works at home in e-books and Ishimori Pro's official and official Youtube channels.

In addition, virtual backgrounds that can be used for backgrounds at web conferences and wallpapers on PCs are also distributed as digital appendixes.

In addition, from May 1st to 14th, the e-book "Ishinomomori Shotaro Digital Dai-dai-all" will also be available at each destination for half price, discounts, and some free reading campaigns, so please see the additional issue as an introduction to touch Shotaro Ishinomoka during the GW period!
The contents are as stated below.
Let's read it at home.
We introduce the selection of masterpieces selected by Ishimori Pro from "Ishinomomori Shotaro Digital Daisan", where you can read Shotaro Ishinomo's works in e-books. From 5/1 to 14, there is also a half price and discount campaign at electronic bookstores!
Let's watch it at home.
While being distributed on Ishimori Pro's [Official] Youtube channel, we introduce videos in which Keiko Takemiya, Eiko Mizuno, Tomoko Satonaka, and Tossa Chiba (in order of release) who interacted with Ishinomori talked about their memories of Isonomori himself and works that remain in his impressions.
【Official Recognition】Ichinomori Manga TV delivers videos introducing Ishinomomori works from various angles!
増刊号デジタル付録:バーチャル背景「さるとびエッちゃん」
WEB会議、バーチャル飲み会なども増えつつある中、背景として使用できるバーチャル背景を用意!PC壁紙にもできます。第1弾は「さるとびエッちゃん」デザイン。以降、追加で配信予定です。