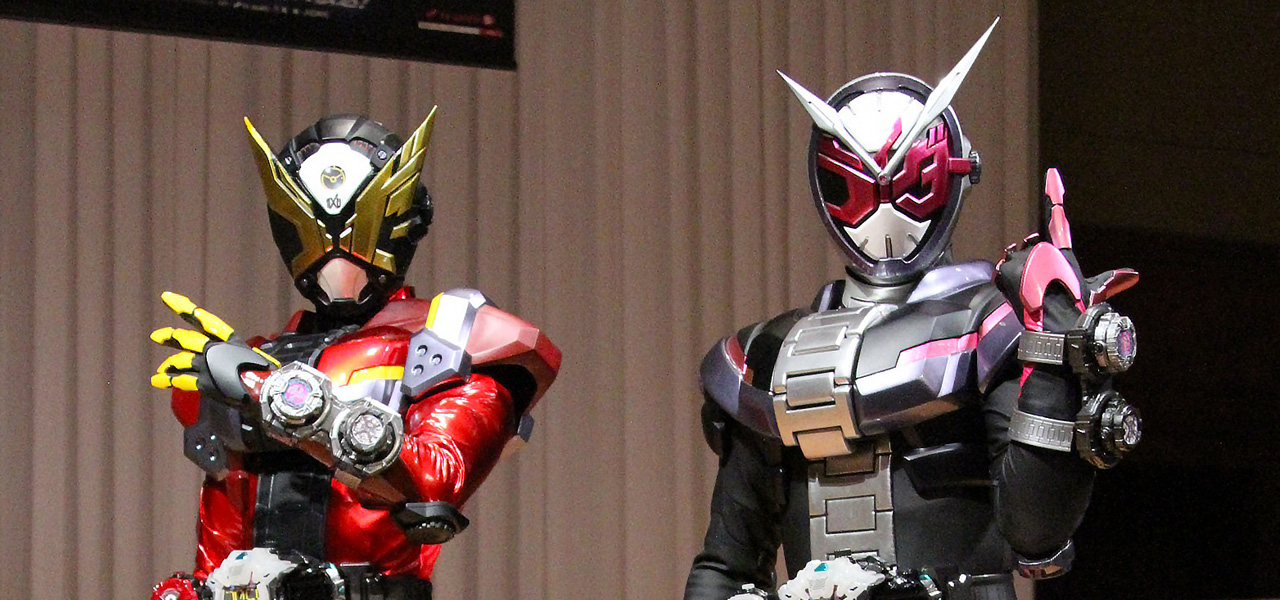 August 13, 2018

Start 9/2! Production presentation of the last Heisei rider "Masked Rider Zio" was done!

The rider commemorating the 20 works of Heisei Kamen Rider is "Time Travel Rider" Zio!

The production announcement of "Masked Rider Geo", scheduled to be broadcast on TV Asahi from September 2 (Sun), was made on August 7 (Tuesday).

Participants' attention was high with the last Kamen Rider in Heisei, and the production staff's voltage, including the cast, was constantly rising.

This memorable "rider" made me feel strongly and passionately determined to succeed.

The story is like a rider concludes the Heisei period, and it is a content that can be heated up with senior riders who have been active in each era "beyond time".

Beyond that, please enjoy it in the main part!

On August 25 (Sat) and 26 (Sun), the "Heisei Kamen Rider 20 Works Commemorative Festival" will be held at Belle Salle Akihabara (free entry).

In addition, "Theatrical Masked Rider Build Be The One", which takes over the soul of justice from build to Jio, has been available at movie theaters nationwide since August 4 (Sat). Please expect this too!

(C) 2018 Ishimori Pro TV Asahi / ADK / Toei

The first portal site of the Kamen Rider series is now open!