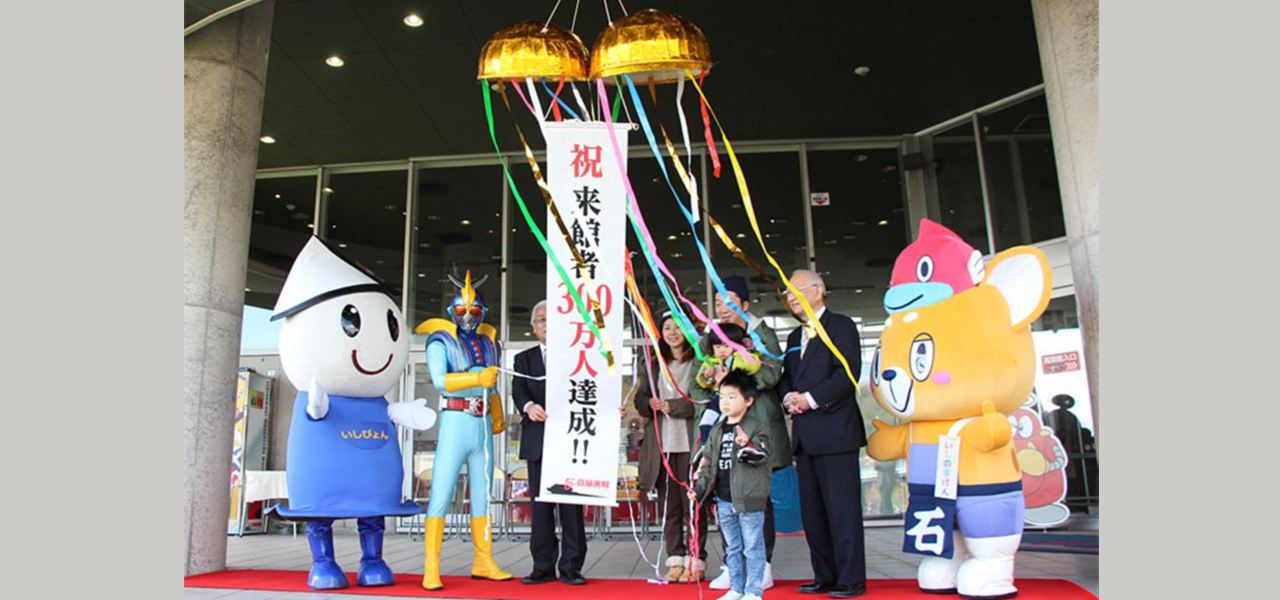 December 11, 2017

Ishinomori Munugimoto Visitors 3 million visitors have been achieved! ! !

12 Moon 2 Total number of visitors to Ishinomori Manga Museum in Ishinomaki City, Miyagi Prefecture 300 Wakamatsu, who has reached all the people and visited with his family from Odate City, Akita Prefecture, is prosperous. 300 It became the tenth person.

At Ishinomori Manga Museum Ten We hold a commemorative event until the day, 300 As a commemorative event for everyone's achievement, a special card drawn by Masato Hayase will arrive on a first-come-first-served basis every day. 300 I gave it to someone.
Target products at the goods shop 300 Circle! Soft serve ice cream 50 Yen discount 300 Sold in yen, 300 It was a recipe.

Ishinomori Manga Museum is Heisei 13 Year 7 Open on the moon.
17 Year 6 A month 100 Ten thousand people, twenty two Year 11 A month 200 Achieved all people.
Closed due to damage caused by the earthquake, twenty four Year 11 Reopened on the moon.
After that, it was renewed and reaches the present.