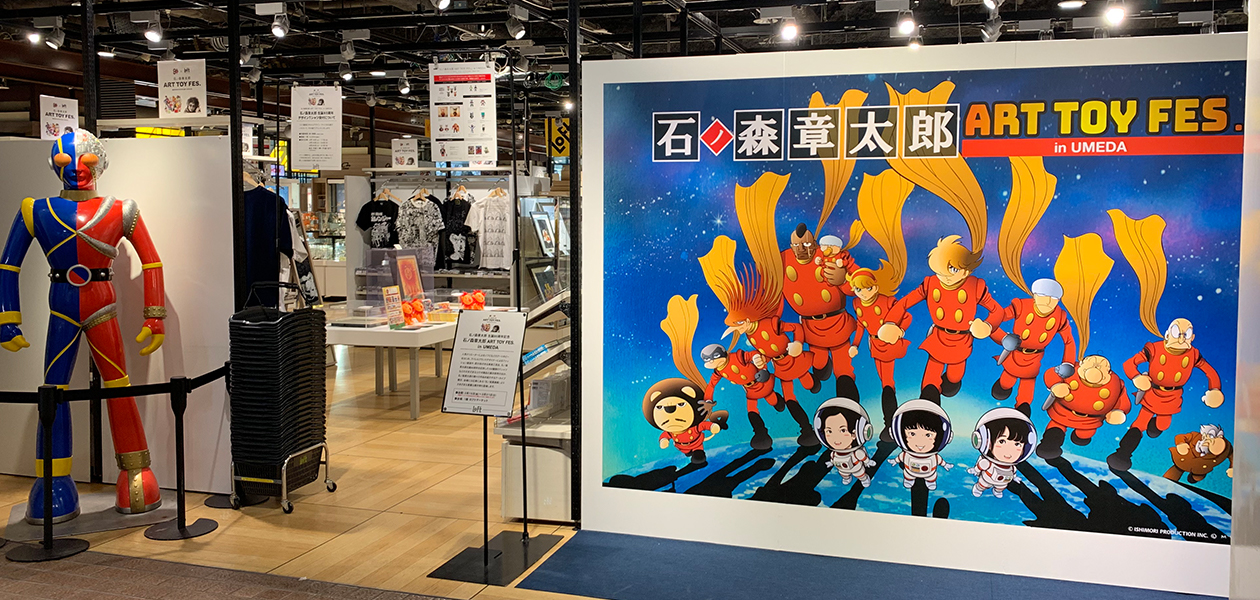 March 18, 2019

Shotaro Ishinomori ART TOY FES. In UMEDA A clear file 1 piece is presented with the purchaser privilege!

The visual of Cyborg 009 × Rayyon × MELLOW MELLOW in front of the 1F entrance has become a clear file!

During the period, you can purchase the site products at ¥ 1,080 or more, and receive a "Clear file of Shotaro Ishinomori ART TOY FES.in UMEDA" at the 1st floor cash register!

■ Period: March 21 (Thu / Holiday) ~ March 31 (Sun)
※ It will be finished as soon as it disappears.