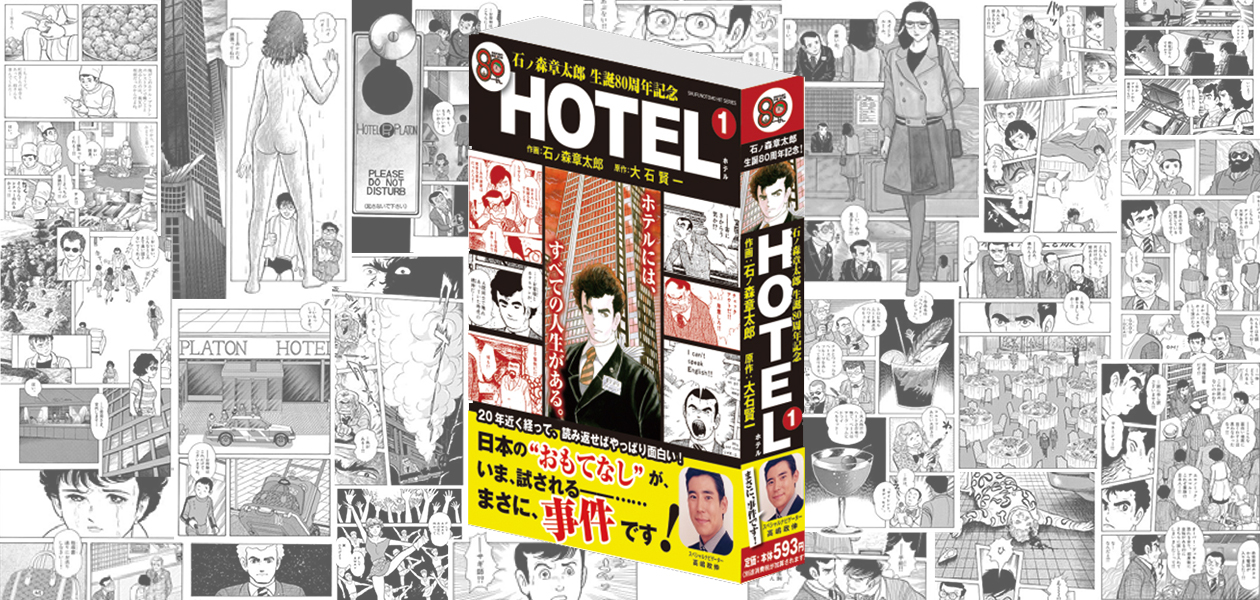 October 28, 2017

生誕80周年を記念して『HOTEL』を第1話から!

The hotel has all its life ……….

石ノ森章太郎生誕80周年を記念して、名作と誉れ高い『HOTEL』を第1話から掲載したコミックが10月30日(月)に発売されます!

What kind of incident will happen today on the stage of HOTEL where various life patterns swirl?

The essence of "hospitality" that Japanese people want to think about again for the Tokyo Olympics and Paralympics approaching 2020.

Make a super popular work that has been made into a TV drama many times at a convenience store or bookstore near you.

石ノ森章太郎生誕80周年記念『HOTEL』1

Issued by: Hachidori Co., Ltd.

Released: SHUFUNOTOMO Co., Ltd.

Release date: October 30

Price: 593 yen (excluding tax)

Please purchase at convenience stores or bookstores nationwide.

* The binding design is subject to change.