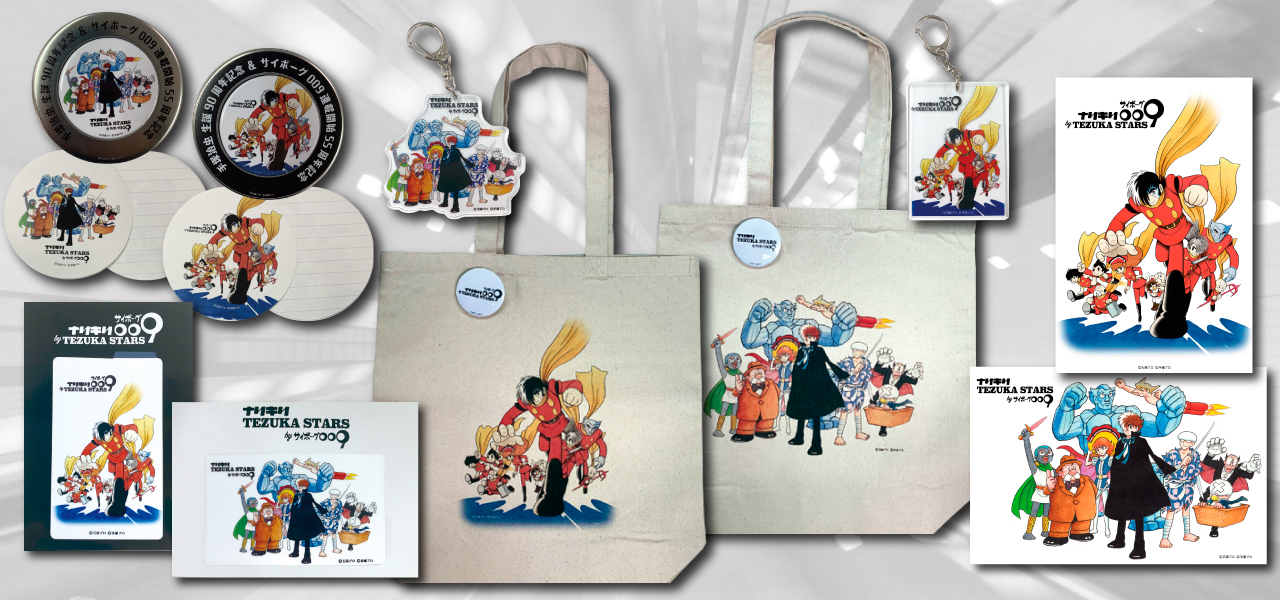 May 21, 2019

Osamu Tezuka's 90th Anniversary x Cyborg 009 Series 55th Anniversary Collaboration Product 5 items on sale!

During the 90th anniversary of Tezuka Osamu's birth, as Cyborg 009 reaches its 55th anniversary serialized this July,
Tezuka characters and members of Cyborg 009 exchange costumes and narrate the characters,
Two collaboration illustrations were drawn by Tezuka Production and Ishimori Pro respectively.

"Narikiri cyborg 009 by TEZUKA STARS", in which Tezuka characters are wearing a cyborg 009 costume,
The members of Cyborg 009 are wearing the costumes of Tezuka characters "Nari Kiri TEZUKA STARS by Cyborg 009"
The following products using illustrations are held in Ikebukuro Seibu "Shotaro Ishinomori ART TOY FES." From IKEBUKURO
Launched.

・ Acrylic key chain two
800 yen separately for each tax

・ Postcard set (1 set)
400 yen excluding tax

・ Dress sticker (2 types)
400 yen excluding tax

・ 2 types of memo cans with magnet
1,000 yen for each tax

・ Tote bag with can batch (2 types)
1,800 yen excluding tax

It's a dream collaboration product, so don't miss it!