August 12, 2016

Summer vacation! Let 's go see "Ishinomori Shotaro"!

In Miyagi Prefecture, the hometown of Shotaro Ishinomori, there are two places where you can experience the Ishinomori World. It is also good to go on a trip to the universe of the imagination of Shotaro Ishinomori, a man painter (manga artist)! The journey to follow the original scenery of the young Ishinomori boy is also good! Come and experience the world of Ishinomori this summer, Tohoku! Come on Miyagi!

Shotaro Ishinomori Furusato Memorial Hall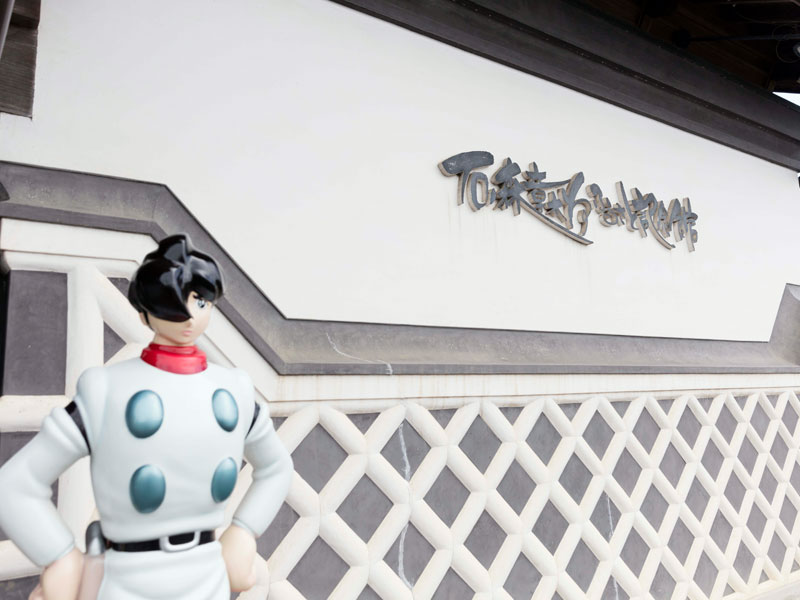 Valuable manuscripts and materials are exhibited in the hall and you can trace the artist's footprints. There is still a birthplace of Ishinomori in 1 minute walk from the building. Room and desk are still at that time. You can enter inside while entering free. Space that a boy posted by Shotaro Ishinomori can be said as the origin of author's life. From the window of the room that is never wide, you may be able to experience the original landscape he was watching at the time and the world of inflating imagination. Also, "Tezuka · Ishinomori Heroes exhibition" is currently being held. Tezuka Osamu, Shotaro Ishinomori 's valuable raw masterpiece, the relationship between the two affected, and Astro Boy drawn by Ishinomori are also exhibited. Ishinomori who produced numerous manga works may have changed from the scenery at the time, although the environment that the high school student had spent has changed, but still it can feel the same nature and climate. Please go and experience the hometown where you spent a boyhood while nurturing artistic nature.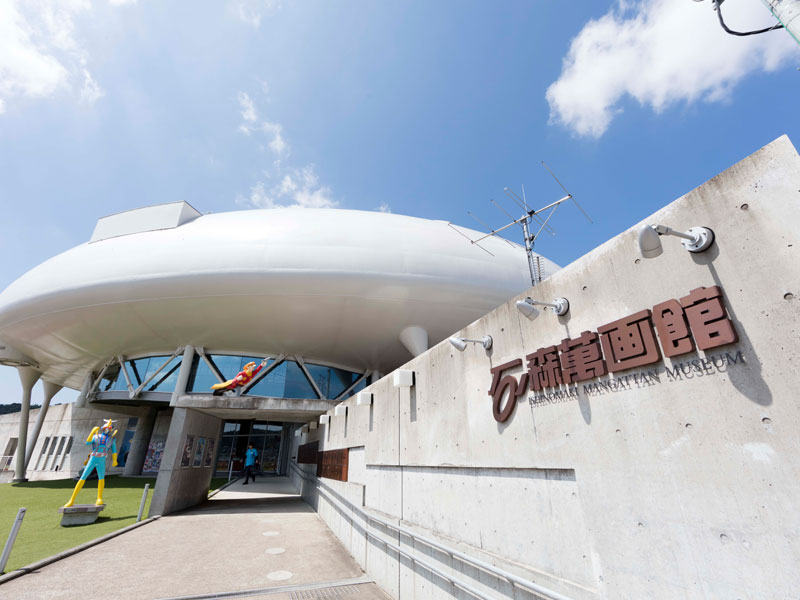 「石ノ森萬画館」は、石ノ森がデザインした"宇宙船"です。楕円形をした船の中は、作家のイマジネーションの宇宙から生まれた、たくさんのキャラクターたちで溢れています。「サイボーグ009」や「仮面ライダー」シリーズなど、キャラクターのアトラクションで遊べるスペースや、石ノ森作品の世界を、見て・触れて楽しめる展示物が盛り沢山!石ノ森萬画館限定のオリジナルグッズも多数取り揃えており、ここでしか買えない限定アイテムはお土産にぴったりです。現在、仮面ライダーなどのイラストを多数描かれている菅原芳人氏の「菅原芳人WORKS展」が開催中。常設展示も石ノ森作品に見て触れて楽しめる内容となっております。さらに街中には、石ノ森作品のキャラクターの立像があちこちに立っていて、新鮮な海鮮料理店、オシャレなカフェもあり、一日中遊べます!
Access: 2-7 Nakaze, Ishinomaki City, Miyagi Prefecture Approximately 1 hour by car or train from Sendai
Official site: http://www.man-bow.com/manga/