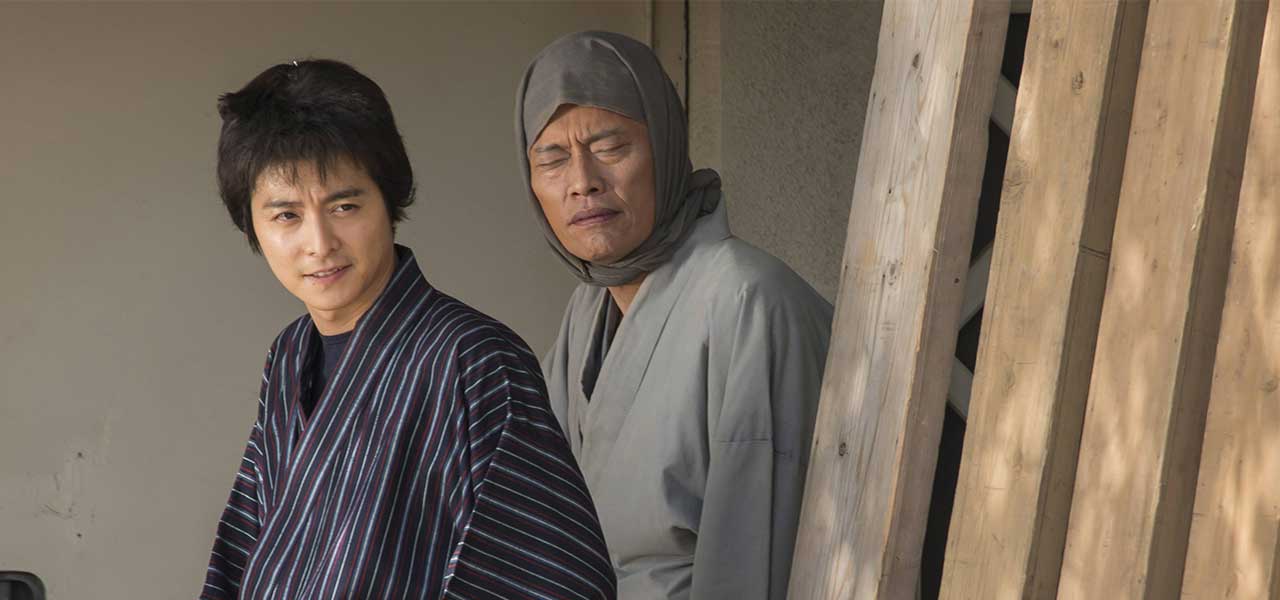 October 16, 2016

"Satake City" drama special, the second broadcast is determined!

It has been one year since the first episode, which was produced and broadcast as the 15th anniversary of the opening of BS Nippon Television. At the end of this year, the two will be back.
This time, the second installment, is a 2-hour special drama composed of winter and summer chapters.
From the original manga, we have made a drama based on "Starling" as the winter chapter and "Ice Sakuhi" as the summer chapter.
Two episodes related to the seasons, approaching the emotions of Edo and feelings. Please look forward to the success of Sabu and Ichi.

(O in charge)
Comments from the two stars
■ Comment by Teppei Koike (role of "Satake")
I am very happy to be able to play straight Satake again.
This time, because it is the second step, you can get into the role with the "start" shout at the time of shooting, and make a relationship between the two while consulting with Mr. Endo, the role of "city" Was done.
Although it is a historical drama, I think that you can enjoy the exciting activities of Satake and the city, which are close to modern drama.
■ Comment by Kenichi Endo (role of "city")
いい脚本、監督、スタッフ、役者がそろっている作品に出ること——。それが自分にとって幸せを感じること、だったりしますが、「佐武と市捕物控」はそんな作品の一つです。第2弾ということで、佐武役の徹平君や監督に提案をしたり、相談したりしながら、ますます楽しんで演じることができました。年齢、性別を問わず、普段は時代劇をご覧にならない方にも楽しんでいただける作品になっていると思います。
"BS Nippon Television Historical Drama Special Sabu to Ichi Torimonosho Winter Summer Chapter"
Broadcast on BS Nippon Television from 7:00 on Saturday, December 17th
Screenplay: "Starling" Masaki Fukasawa "Ice Sakuhi" Toshio Terada
Music: Masashi Okuyama
Director: Nozomi Amemiya
© ️ BS Nippon Television © ️ Ishimori Productions