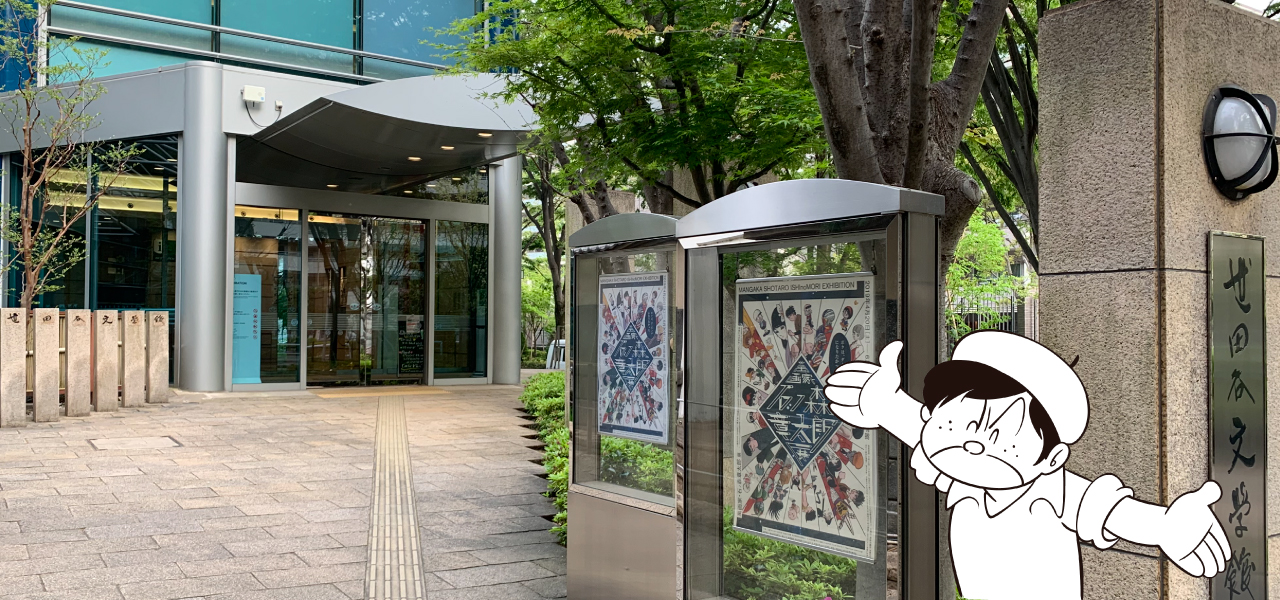 April 26, 2019

At the Setagaya Literature Center, "Sakai Painter / Shotaro Ishinomori Exhibition" is being held!

We have also challenged scientific works such as "Cyborg 009" and "Masked Rider", hero works, period drama works such as "Sabu and the City Captives", and experimental depictions such as "Shotaro's Fantasy World Jun". Shotaro Ishinomori. An exhibition where you can see the footsteps is being held at the Setagaya Literature Center in Setagaya-ku, Tokyo.

The contents are full of highlights, with a large number of exhibits designed to show you not only hand-drawn manuscripts, but also the "imagination" and "how to draw" aspects as a painter.

It will be held until June 30th. Please come to Golden Week!

 

In addition, the event to be held during the session has been decided!

==============

Commemorative exhibition "Shoto Ishinomori Exhibition"
Chibata Tetsuya teacher lecture "day spent with Shotaro Ishinomori"

[Date] Sunday, June 16

[Holding time] 15: 00-16: 00

[Place] Setagaya Literature Museum 1F Literature Salon

[Cast] Tetsuya Chiba (manga artist)

[Fee] 1,000 yen (with exhibition ticket)

[Application method] Complete advance sale system. First-come-first-served sales. It will be available on Lawson Ticket from 10:00 am on Wednesday, May 1st.
Online sales page URL is "Setagaya Literature Museum" official website ( https://www.setabun.or.jp/exhibition/exhibition.html ) Or, we will inform you later on the official Twitter of "Setagaya Literature Museum". You can also purchase at Loppi at Lawson and Ministop stores nationwide. (L code: 32969)
Inquiries regarding ticket purchase: TEL 0570-000-777

[Participation number of places] first arrival 150 people

[Inquiries] For inquiries regarding this event in general, please contact the Setagaya Literature Museum (TEL: 03-5374-9111)

==============

It will be a lecture for Professor Tetsuya Chiba to talk about memories with Shotaro Ishinomori. Please join us as well!