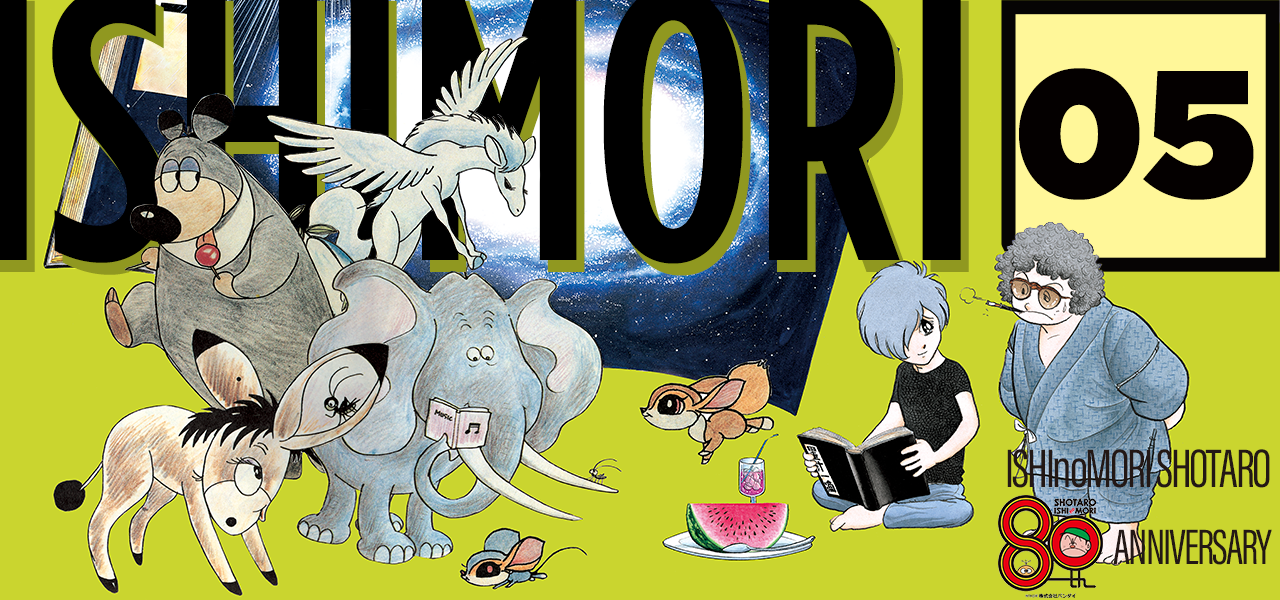 December 11, 2018

Issued the web magazine "ISHIMORI MAGAZINE 05"!

This time ISHIMORI MAGAZINE 05,"stoneAShotaro Mori Animal Special "With the theme, stoneAI hit light on various animals drawn by Mori Shotaro.

The main contents are as follows.

★ Ishinomori Shotaro Animal Special Feature
Introducing the various animals drawn by Shotaro Ishinomori, in line with the release of the phantom work "Animal Farm" commissioned by George Orwell's masterpiece "Animal Farm".

★ Shooting site report
This summer, Nippon TV "24 Hour Television" Drama Special "The story of Ishinomori Shotaro who made a hero" and NHK "100 minutes de masterpiece" Special "100 minutes de Shonotomoriro Ishinomori Shotaro" abundantly behind the scenes this summer We will introduce you with original photos.

★ ISHInoMORI DNA Sugar Sato interview
石ノ森章太郎と同郷でアシスタントを長く勤め、その志を受け継ぎさまざまな作品を発表しているシュガー佐藤氏のインタビューを掲載。ドラマの作画監修の裏話なども満載です!

★ I will read "New Year 's holiday season"
Shotaro Ishinomori Introduction of 80th anniversary of this year's works and works attracted by dramas etc released this year.

★ Ishinomori Shotaro ART TOY FES. T-shirt Contemporary
Introduced 80 kinds of T-shirts sold at "Shintaro Ishinomori ART TOY FES." Held at Shibuya Seibu. I have a commentary on why I chose this picture.

…Such

Please take a look.