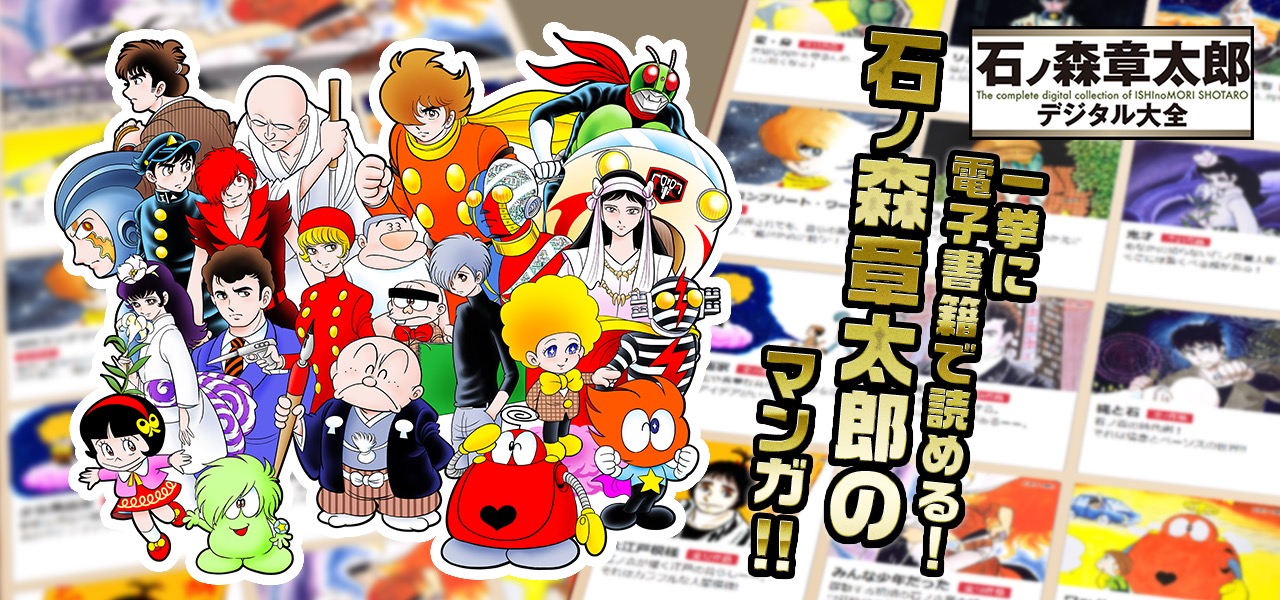 August 25, 2018

You can read various Ishinomori comics! "Shintaro Ishinomori Digital Comprehensive" is being delivered!

Not only heroes and science fiction works, but also historical drama, gag, girls, historical and practical manga.
You can easily read the works of all genres drawn by Shotaro Ishinomori in e-books. "Shotaro Ishinomori Digital Encyclopedia" ..

Of course, not only visualizations and long-term serialized works,
There are some works shortly after debut and rare short stories, so please find the one you are interested in.
(There is also a trial reading!)

As a recent recommended book,
I will introduce a little bit.

"Don Kikko"
The other day, it was featured in NHK "Half, Blue."
Don Kikko, a boy who came to Tokyo for some reason,
I will build a house in a vacant lot with my friends.
It's a strange story filled with Shotaro Ishinomori's ideas.

"Genma War"
Currently being serialized on Sunday "Genma Taisen Rebirth" , Its origin.
"We, the authors, devised a plan with the enthusiasm to create new myths," as Ishinomori himself said, a sci-fi romance drawn on a magnificent scale.

When I read and compare various works,
You may be able to feel the "Manga artist, Shotaro Ishinomori," who has various faces.

Please experience "萬" by all means.