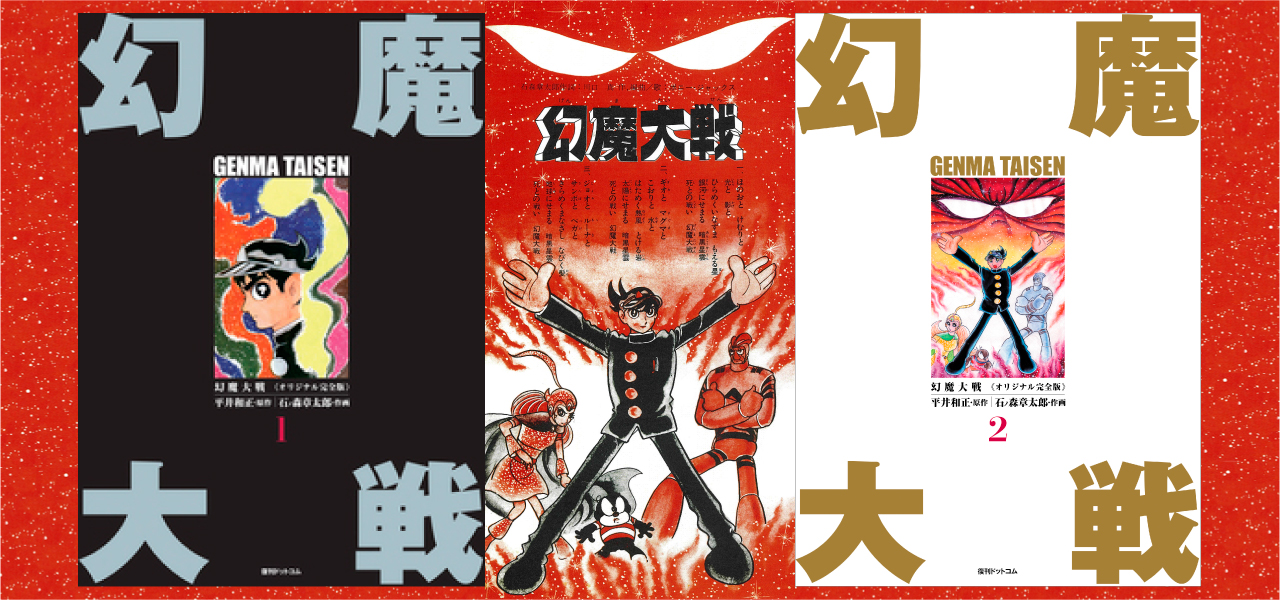 May 15, 2019

『幻魔大戦』オリジナル完全版、全2巻が刊行!

平井和正&石ノ森章太郎のタッグで1967年に打ち立てた超能力SF作品『幻魔大戦』。

This book was planned as an "original complete version" to commemorate the 80th anniversary of Shotaro Ishinomori 's birth.
Following the first volume published in March 2019, the second volume will be released in late May.

Faithful to the style at the time of the first appearance in the "Weekly Shonen Magazine" series, it is the same size as the magazine (B5 size),
Materials such as door paintings including color doors and new serial notices are also included.

第1巻には、原作者・平井和正による「魔法大戦」(「幻魔大戦」の予告段階での題名)の原案原稿が、
第2巻には、平井和正による企画書の資料と、石ノ森章太郎によるラフスケッチが、それぞれ初収録されています。

その後、長い道のりを歩むことになった「幻魔大戦」シリーズ、その原点として、ぜひお手にとっていただけたら幸いです。

Title: Genma Wars 《Original Complete Edition》 1
Author: Original, Kazumasa Hirai
Drawing by Shotaro Ishinomori
Publisher: Reissue.com
Supervision: Ishimori Pro
2 volumes
B5 size / soft cover / about 310P
List price: 6400 yen each + tax
Volume 2 will be published in late May
First edition fully limited
© ️ 1967-2019 Kazumasa Hirai / Ishimori Production Inc.