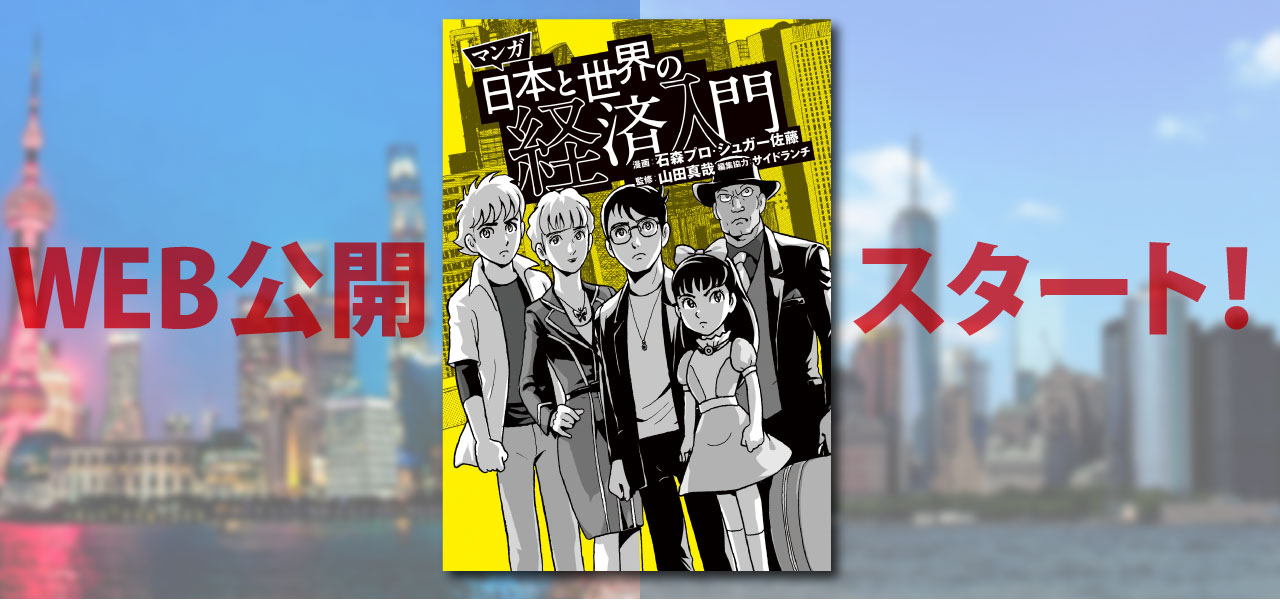 September 25, 2018

"Manga Japan and the world's economic introduction" Limited time-limited web launch start!

Chapters 1 to 2 of the manga main manga released on September 25 (Tue) will be released on the web for a limited time!

The relationship between the Trump economy, AI, The Chinese economy, cryptocurrency, international affairs and the economy... As well as university students and young businessmen who are about to find employment, I want to roughly grasp the "now" of the economy of "a minute-by-second step"! Even those who can enjoy it widely.

単行本の発売に合わせ、9/25(火)よりComic WalkerStart publishing at.

さらに9/27(木)よりSmart News(マンガコーナー)をはじめ、各種メディアでも展開を予定しています。

One episode a day from the above date is up. Limited time until the end of October.

By all means, please check it out!