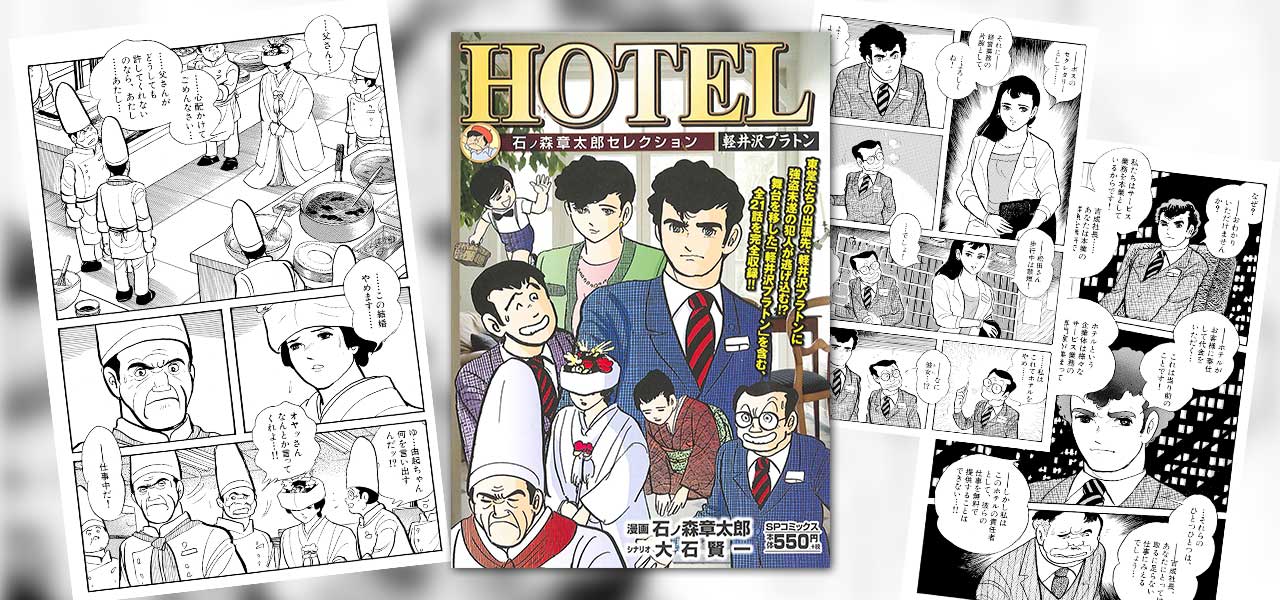 October 1, 2016

「HOTEL」9/30コンビニコミック発売!

大型ホテル・プラトンを舞台に繰り広げられる様々な人間模様を描いたヒューマン・ドラマ「HOTEL」がコンビニコミックとして発売されます。

This time the title is "Karuizawa Plato", but Kyoto Plato also appeared,In addition to the location, there are many stories about human relationships.

Mystery Favorite Staff vs Old Lady
Hotel evaluation by student rivals vs staff effort and teamwork
Kramer vs Hotel
Bomb magic vs children
Hotel vs hotel
Wedding vs stubborn old man
Travel Agency vs Hotel
Analog Old Platoman vs. active staff

Not only in the hotel industry but also in other industries, there are many things that are common to people and work.Various emotions work in each story.

Please read it at the convenience store.
Comments from Lid company representatives
Hotel Plato is a place where hotel guests who meet guests come together to create various stories.
Following the popular "HOTEL <Actress>", the second convenience store book "HOTEL <Karuizawa Plato>" will be released.
This time, stories about the branch Plato, such as "Karuizawa Plato" and "Kyoto Plato" in the subtitles, are included. One of the highlights of the story is the appearance of the hotel and the atmosphere of the background, which is drawn in the overwhelming depiction of Shotaro Ishinomori's unique paintings.
Also, Ishinomori-sensei's exquisite expression of paintings has a variety of character expressions. For example, Todo is an excellent hotel man who is honest and sincere and has many expressions that are liked by people. However, the expression full of self-confidence that occasionally appears, the invincible smile that provokes the opponent, and such an expression feel that Todo has completed the character Todo as a person full of humanity.
In addition to such Todo manager, veteran Yamazaki, tuned Matsuda and new employee Akakawa ... In this volume, secretary Mari Saeki will finally appear in this volume.
What kind of incidents and drama are waiting in the future, including trends in new characters?
「HOTEL」の粋を集めた注目の一冊に仕上がっておりますので、ぜひともお楽しみに!
「HOTEL」リイド社 定価550円+税
漫画:石ノ森章太郎 シナリオ:大石賢一