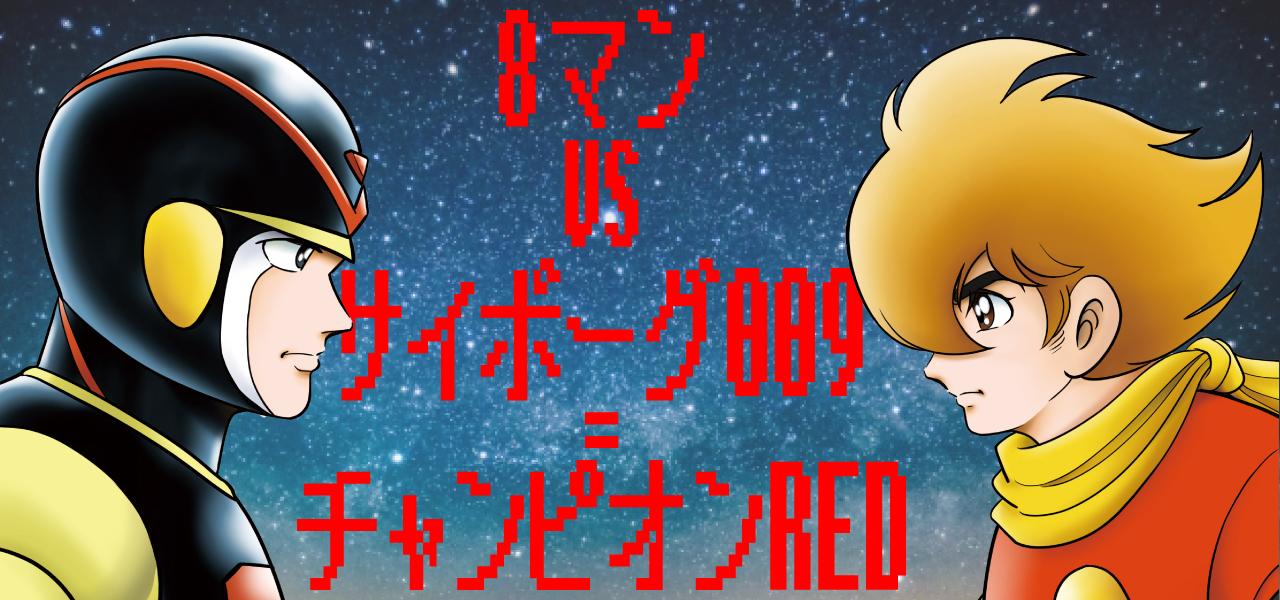 June 19, 2020

"8 Man VS Cyborg 009" will be released on 7/18 "Champion RED"!

A special collaboration with "8 Man" by Kazumasa Hirai and Jiro Kuwata.

8 Man / Hachiro Hachiro and Cyborg 009 / Joe Shimamura.
What kind of encounter will they have, and what kind of fight will they have?
Please expect by all means.

"8 Man VS Cyborg 009"
Original: Kazumasa Hirai, Jiro Kuwata, Shotaro Ishinomori
Screenplay: Kazuichi Shichigu
Drawing: Masato Hayase/Professor Ishimori

Scheduled to appear in the September issue of "Champion RED" published by Akita Shoten on Saturday, July 18th

"Champion RED" https://www.akitashoten.co.jp/red

© Kazumasa Hirai, Jiro Kuwata
© Ishimori Pro
© Kagami Shichizuki

*The release date was posted as 7/17 (Friday) when the news was released.
Correctly it was 7/18 (Sat). I'm sorry.