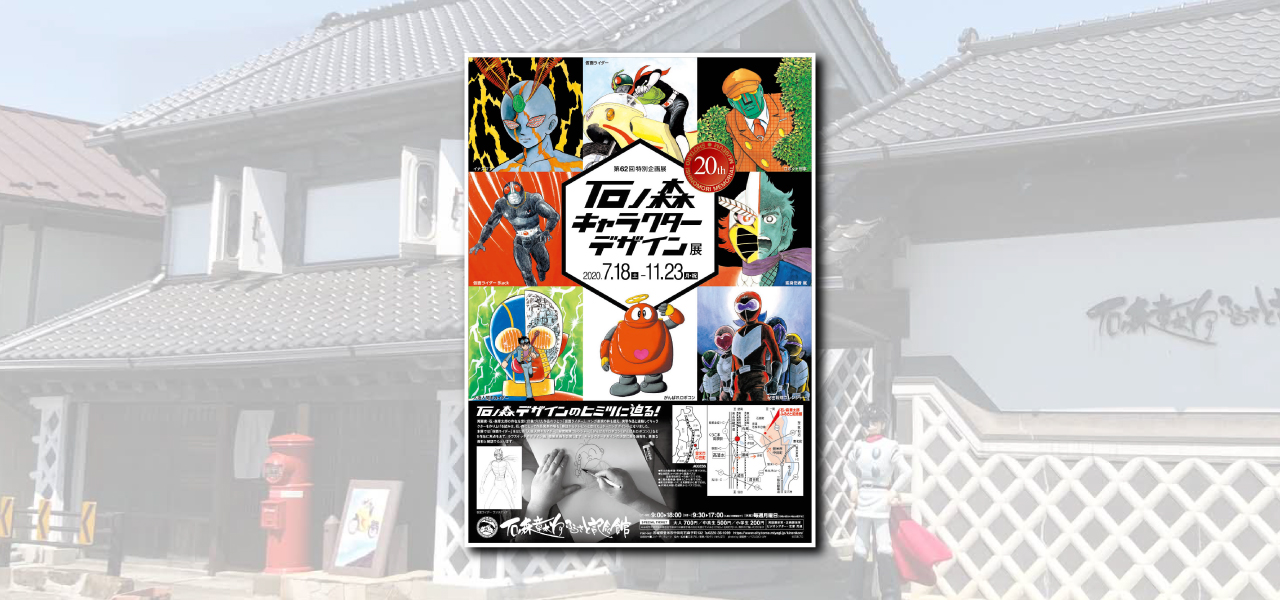 July 20, 2020

"Ishinomori Character Design Exhibition" will be held from 7/18!

Tome City, Miyagi Prefecture, where Shotaro Ishinomori was born.
The Shotaro Ishinomori Hometown Memorial, built near the birthplace, will celebrate its 20th anniversary from July 20, 2020.

To commemorate this, the "Ishinomori Character Design Exhibition" will be held.

"We approach the secret of Ishinomori design! Under the theme of "", how many characters have Shota Ishinomori who has expanded the place of product announcement "from magazines to TV" in an attempt to create characters in collaboration with live-action works beyond the framework of manga expression You can see how the design will be completed through such a process, along with a rough sketch and a design drawing together with a commentary.

Please drop in when you come to the area during the event.

~ ~ ~ ~ ~ ~ ~ ~ ~ ~ ~ ~ ~
Place: Shotaro Ishinomori Hometown Memorial Hall
132, Ishimori-machi, Nakata Town, Tome City, Miyagi Prefecture 987-0601
https://www.city.tome.miyagi.jp/kinenkan/index.html

Event period: Saturday, July 18, 2020 to Monday, November 23, 2020
Opening hours: (July-August) 9:00-18:00
(September-) 9:30-17:00
Closed days: Every Monday (If Monday is a national holiday, the following weekday)

[Viewing fees when holding special exhibitions]
General (university students and above): 700 yen (550 yen)
Middle and high school students: 500 yen (400 yen)
Elementary school students: 200 yen (150 yen)

*() indicates group fee.
*Permanent exhibition, video theater, special exhibition room, admission to birthplace will be a set.
*Group discount rates are available from 20 people.

*People under elementary school age can enter for free.
*Persons with a physical disability certificate, nursing certificate, and mental health and welfare certificate (including one caregiver) can enter the facility free of charge.