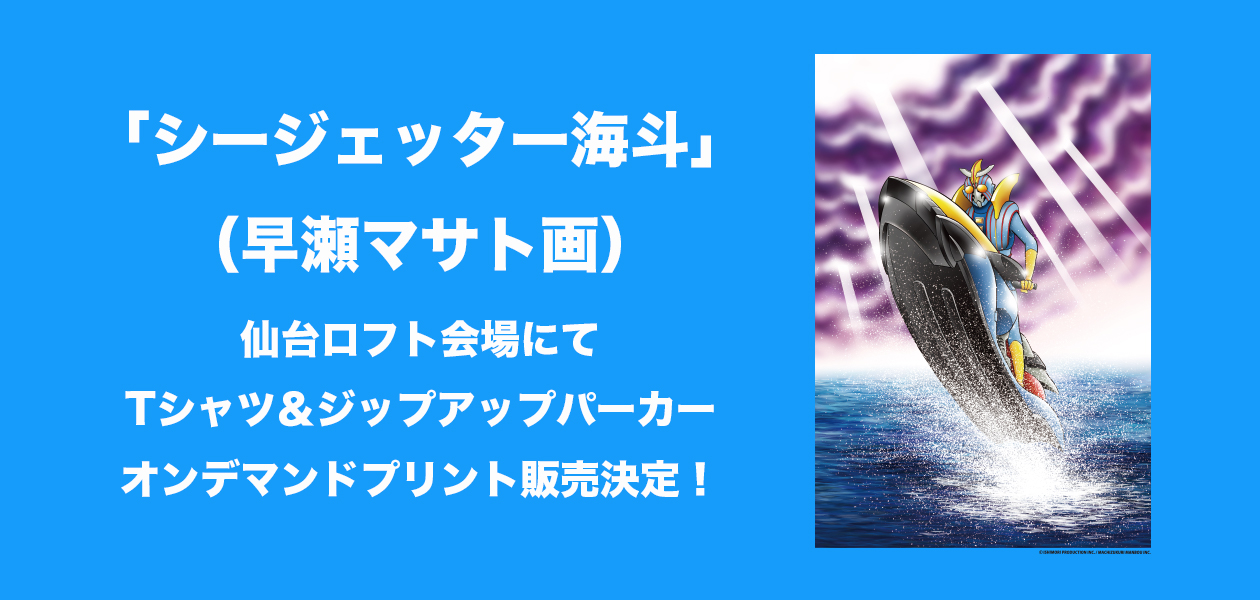 January 12, 2019

"Sea Jetter Kaito" (Hayase Masato picture) T-shirt & zip-up parka selling decision!

"Ishinomori Shotaro ART TOY FES. " At the Sendai Loft venue, "Sea Jetter Kaito" (Masato Hayase) T-shirts and zip-up hoodies will be sold as on-demand prints that you can take home on the spot!

Sale place
Shotaro Ishinomori ART TOY FES. Sendai Loft 3rd floor special venue

Sales schedule
It will be a product that will be printed on demand at the venue.Once you place an order, you can take it home with you.
The sales schedule is as follows.Please buy at the venue!

January 14 Sunday (Monday / Holiday)
1 Month 19 Sunday
1 Month 20 Day
1 Month twenty five Last day of the day (Friday)

T shirt

Body color: white
Size: S / M / L / XL
Price: Four , 320 Yen (tax included)


Zip up hoodie

Body color: Ash gray
Size: M / L / XL
Price: 6 , 480 Yen (tax included)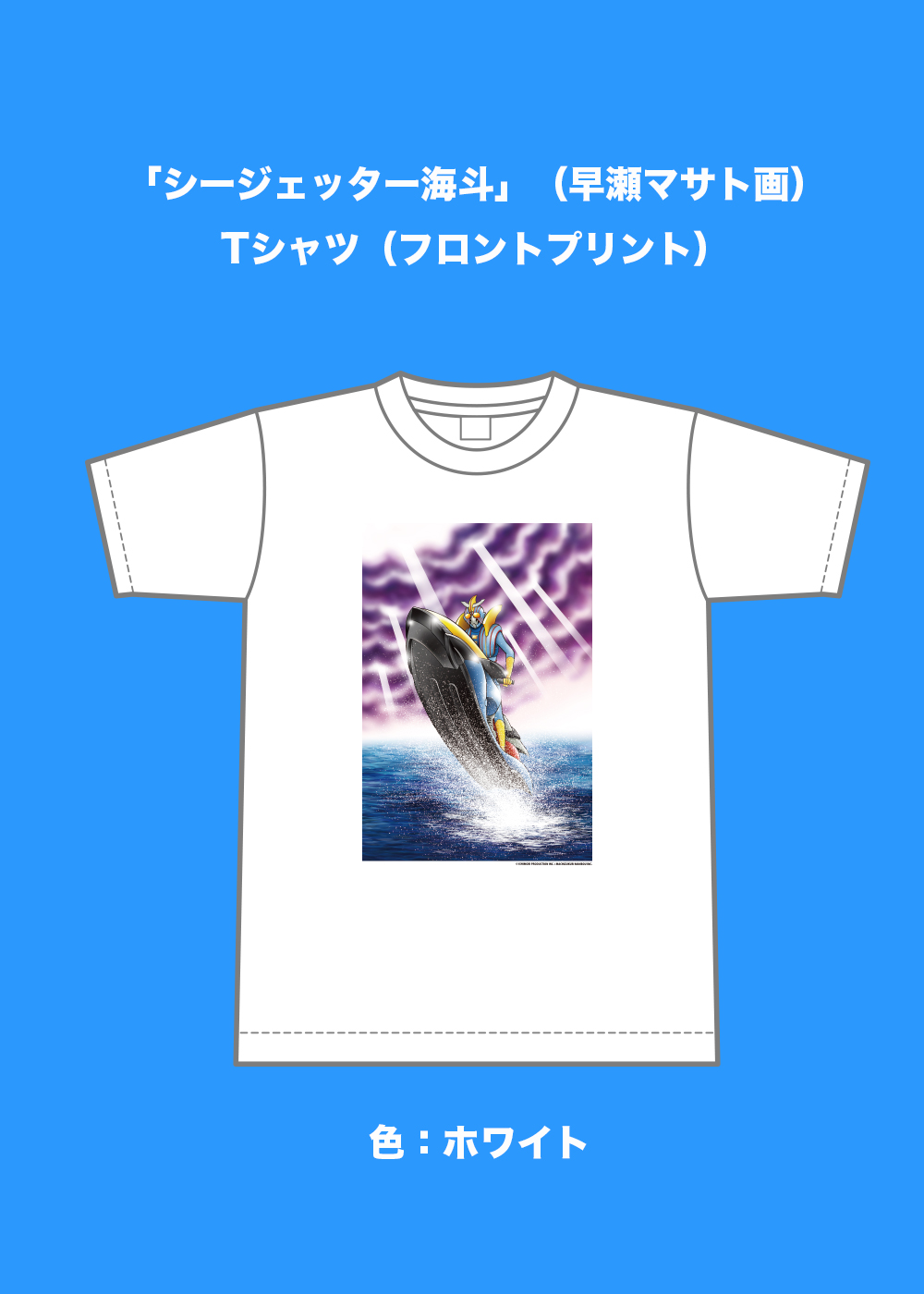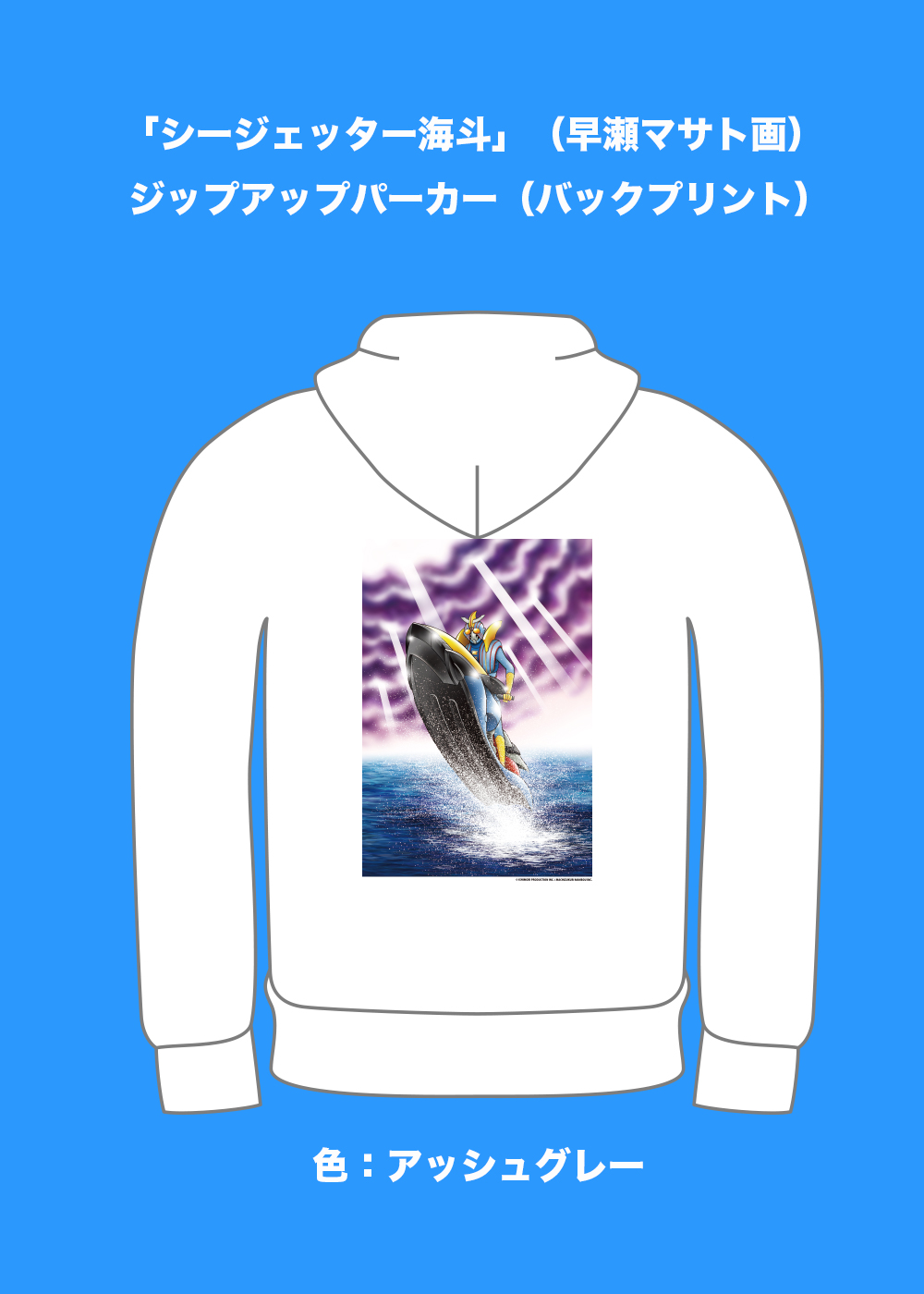 * The product image is an image.
* Please confirm the actual color at the venue.